Energy Project
Alternative Energy Project
In this project you will be researching
two
different kinds of energy; one renewable and one nonrenewable. You have the freedom to choose HOW you would like to present your information, but it needs to be at least 4 minutes. Use the following checklist to ensure that you have all the essentials included in your presentation.
Click the energy resource you chose below for links to information you can use to help complete this project.Project Checklist:
Choose
ONE
renewable energy resource
(25 pts)
Geothermal (ground source, large scale)
Biomass (biodiesel, ethanol, wood, switch grass, algae, etc)
Ocean (wave, tidal, OTEC)
Other: _________________
Choose
ONE
nonrenewable energy resource
(25 pts)
Research your energy resources using the links here:
Be sure to cite them correctly in your presentation! MLA format.
Look for the following things (if possible):
Define the energies (What is it? Where did it come from? )
How do they produce electricity/energy? How do they work?
Pros and Cons of each (What are the benefits? What are the drawbacks?)
Environmental Impact /Catastrophes/ Meltdowns/ Spills
Costs involved(building, cost per watt)
How many years can use the nonrenewable resource? How much is left?
Any debates going on, political stuff, etc.
To get an A on this project you MUST include:
(10 pts)
A discussion on a catastrophe associated with one of your energy resource (this will generally be a nonrenewable resource, but is not limited to them).Include pictures and details of this catastrophe. How did/does it affect the environment, people, plants, animals, etc.?
Choose a presentation style
(30 pts)
Commercial
Movie
Pretend you are a company trying to sell your new energy resource- Shark Tank
Poster-must be all hand written and hand drawn
Power Point-NO sentences (use bullets)
No more than 15 words per slide, unless okayed by your teacher
Play/Puppet show
Interview/ Talk show
Newsletter
Brochure
Game Show
3-D Models
Live Demonstrations
Other ideas must be OK'd by me first
Create a works cited page (MLA format)
(8 pts)
ABCed and correct indentation (general formatting and proper English)
Pictures and quotes need to be be cited on presentation
(2 pts)
100 POINTS
Presentations will be Friday!
Powered by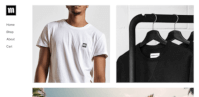 Create your own unique website with customizable templates.