Unit 1: Experimental Design


Essential Question(s)

How do scientists solve everyday problems?

Key Concepts and Goals

Design and conduct scientific investigations to answer biological questions.

Create testable hypotheses.

Identify variables.

Use a control or comparison group when appropriate.

Select and use appropriate measurement tools.

Collect and record data.

Organize data into charts and graphs.

Analyze and interpret data.

Communicate findings.

Formulate and revise scientific explanations and models of biological phenomena using logic and evidence to:

Explain observations.

Make inferences and predictions.

Explain the relationship between evidence and explanation.


Notes and Handouts


Evernote Notebook


Click here

to view and/or follow my Evernote Notebook.

Please be aware that this is my entire Evernote Notebook and NOT individual notes for the day. You will find individual class, lab, and discussion notes by going to the notebook and viewing the Note.
Powered by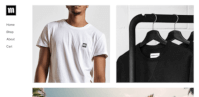 Create your own unique website with customizable templates.