Chapter 11 Review

Note: exam is only over sections 11.1-11.3
Hint: there are objectives in the power point, be sure you can meet those objectives. That is one of the major things I would study. Also, review Mendel's experiments (11.1), they were pretty important to all of genetics. Also, review major vocabulary (start of the power point). Vocab is always on exams.
11-3 Problem Set page 1 answers
11-3 Problem Set page 2 answers
Powered by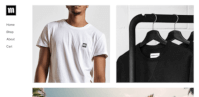 Create your own unique website with customizable templates.