Modeling Chemistry #ModChem
(Description from Gary Abud, 2012 Michigan Teacher of Promise)
This chemistry course introduces students to the nature of matter and energy as well as interactions between the two. The course is taught using a hands-on, student-centered and constructivist approach known as the
Modeling Method
. Students are put in the driver's seat of the learning where they will actively construct their understanding of physical and chemical ideas through experiments, discussions, projects and scientific investigations. The
Modeling Instruction Program
in Chemistry began in 1999 and has been a best practice method of teaching chemistry recognized at the K-12 and university level for
STEM
education and supported in its development by the
National Science Foundation
.
The Modeling Chemistry curriculum design was influenced by the
CHEM Study
approach which first appeared in the early 1960s and has since been funded by the
National Science Foundation
. Our work makes the particle models used to describe matter and the treatment of the role of energy in change more explicit to students. It is believed that when students take an active role in constructing their understanding, that significant and meaningful learning takes place. This also allows students to apply chemistry learned in the course to everyday life and future studies.
The Modeling Chemistry classroom will challenge students to design and conduct experiments, think critically, creatively solve problems, communicate effectively with peers, and collaborate with others on projects and experiments. Students will 'learn science by doing science.' The 21st century learning experience students with introductory exposure to chemistry through the Modeling Method receive will allow them to go on to take Advanced Placement courses in chemistry, pursue STEM programs in college, and select careers in STEM fields.



ESSENTIAL QUESTIONS FOR THE COURSE:
1. How do we view matter?

2. How does matter behave?

3. What is the role of energy in the changes we observe?

Powered by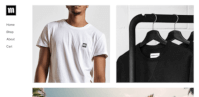 Create your own unique website with customizable templates.